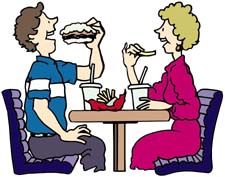 This site is dedicated to all of those ridiculous facts and figures that may be stored in a person's head. They may be great for party conversation or impressing a date, but you can't take them to the bank unless you appear on Jeopardy or Who Wants To Be A Millionaire.
Word of the Day:
Duplicity (n). Hypocrisy, dishonesty. Once they found out Josie had lied on her resume, she was fired for her duplicity.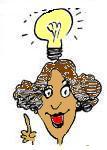 Words of Wisdom Brilliant thoughts from people from all walks of life, fact or fiction.

Historical Events Everyone has to memorize names and dates, but do you actually learn anything?


Okay, how good are you at this?


Things just aren't what they appear to be.


And to think, our forefathers faught hard for this


Fun Facts It doesn't get any better than this